Welcome to Dublin
Dublin is Ireland's capital city and was founded by the Vikings in 841. The city is steeped in history and buzzing with energy. Medieval, Georgian and modern architecture provide a backdrop to a friendly cosmopolitan city.
Clayton Hotel Burlington Road
Built in 1972 and entirely refurbished in 2014, Clayton Hotel Burlington Road is one of the largest and best loved hotels in Dublin. Located a stone's throw from St. Stephen's Green and Grafton Street, and within walking distance from the Aviva Stadium and RDS, the hotel holds its reputation as venue of choice for meetings, conference and celebrating special occasions. Guests of Clayton Hotel Burlington Road can expect a first-class experience with excellent staff and state of the art facilities The enviable proximity to some of Dublin's most famous landmarks and amenities ensures both business and leisure travellers can experience all the city has to offer.
Amenities
24 hour Fitness Suite
On-site parking with special overnight rates for guests.
Complimentary WiFi
Choice of stylish bars & restaurant
Aircoach stop just outside the grounds
Rates
€162 per night for single occupancy
€182 per night for double occupancy
Rate includes a full breakfast in the Sussex Dining Room.
A block of rooms has been reserved for the 27th Annual NCM Meeting at Clayton Hotel Burlington Road. This block of rooms is available at a discounted rate for delegates attending the 27th Annual NCM Meeting only:
Please call 
+353 1 618 5600
OR
Interested in Roomshare?
Interested in finding fellow delegates to share hotel rooms with during NCM 2017? If so, please fill out our Roomshare form
Click Here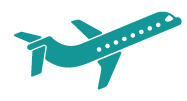 Getting to Dublin
Dublin is easily accessible by both air and sea.  Dublin is easily accessible from the UK, Continental Europe and the east and west coast of the USA.  There are more than 36 scheduled airlines flying into Dublin Airport, which is located 12 km from the city centre.  Dublin Airport serves 7 domestic, 29 UK, 36 Continental European and 9 international destinations. For more information please visit www.daa.ie
Access from Dublin Airport to Dublin City
There are a number of private and public bus services that operate from outside the airport arrivals terminal.
Airlink (bus 747), operated by Dublin Bus, will bring you directly from the airport to Busaras, the central bus station, located in the city. www.dublinbus.ie
AerDart is a combined bus and train service that will bring you from Dubin Airport to any DART station along the route for an all-inclusive price.  www.dublinbus.ie
There are also a number of other public bus services operating between the airport and various destinations
It is also possible to get to Dublin by ferry via Holyhead, Liverpool and Isle of Man ports in Britain.  Dublin has two ferry terminals – Dublin Port, located in the city centre, is serviced by bus and Dun Laoghaire ferry terminal, south of the city is easily reached by a 20 minute car or DART train journey.
Passports & Visas
While visas are not currently required by EU nationals, EFTA Nationals or USA, Canadian or Australian nationals, visitors are required to have a valid passport.  Information on nationalities requiring a visa may be obtained from the Irish Naturalisation and Immigration Service website. The NCM Secretariat and Podium Conference Specialists will provide assistance in obtaining visas in the form of support letters once registration is confirmed and fully paid for.
To request a visa support letter once you have registered and paid in full please email: management@ncm-society.org
Security Report

Ireland is renowned as one of the safest countries to travel to within Europe because of its political neutrality. It has one of the lowest crime rates in Europe and accordingly delegates from across the globe experience a safe and pleasurable stay.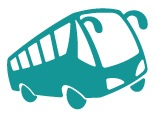 Getting around Dublin
Getting around the Dublin area is simple. Use the DART train to discover towns and villages along the coast, or use the comprehensive public bus network to travel the city. The Luas tram system is available as well. If you staying in Dublin, look into a pass for both bus and rail options, the Leap Visitor Card.
DART and Rail
The capital's iconic DART (Dublin Area Rapid Transit) system is a fast and frequent way of travelling in the city. The DART hugs the Irish Sea coast for much of its journey, making for one of the most scenic suburban rail routes in Europe.
Trains run regularly both on and off-peak, are kitted out with free Wi-Fi and provide one of the speediest ways to transport you around the city, not to mention the hidden beaches, seaside villages and harbour restaurants secreted away along Dublin's stunning coastline.
Dublin is also a central arrival and departure point for visitors looking to explore the rest of the country by rail. Cork, Galway, Limerick, Killarney, Belfast and Sligo are just some of the intercity routes served from the city's two main stations: Heuston and Connolly.
Bus
Dublin has an extensive network of public bus routes, making it super-easy to get around not just the city centre, but the inner and outer suburbs too. First port of call is the Dublin Bus website. Its route, timetable and fare information make it easy for visitors to bus around the sights, and a real time information service shows when buses are due to arrive at stops.
Luas
Luas is Dublin's light-rail transit service – a swift, reliable (and rather lovable, if we may say so ourselves) tram system crossing the city on two lines. Tickets for Luas (the Irish word for 'speed') can be purchased at streetside vending machines. They're available for single/return journeys or as flexi-tickets covering travel for seven or 30 days. Check the destination on the front of the tram before boarding, and you're all set for a smart light-rail system serving not just stops along the River Liffey, but some of Dublin's best sights.
Local Info
Tipping – A small tip is appreciated for good service. Tipping is not usual in pubs and bars. Tip cabs 10% and porters 60c per bag.
Currency – The currency in Ireland is the Euro.
Credit Cards – Major credit cards are widely accepted.
Smoking Policy – Under Irish law smoking is not permitted in pubs, restaurants, hotel lobbies and all enclosed public buildings.
Electricity – 220 volts
Time – From March to October, Ireland operates on Greenwich Mean Time + 1 hour.
What to Pack – Include smart casual clothes for the conference. Smart attire is recommended for the Opening Reception. Rainwear and comfortable shoes are advised
Ireland enjoys relatively cool springs. The temperature in May can range on average from 7 – 15 °C. The spring months are mostly cloudy with unpredictable rain showers. It is recommended that you have an umbrella or light rain gear to hand.
Dublin has a busy city centre shopping area around Grafton Street and Henry Street. There is a huge range of products to bring home – from traditional Irish hand-made crafts to international designer labels. Shopping hours in general are from 9.00am to 6.00pm Monday to Saturday, with shops open until 8.00pm on Thursdays, and many shops open from 2.00pm – 6.00pm on Sunday. Dundrum Town Centre is a large shopping centre located in South Dublin.  The LUAS Green Line serves Dundrum Town Centre from St. Stephens Green to Brides Glen.  The Dundrum and Balally stops are only a few minutes walk from the centre.
Value Added Tax (VAT) is charged at 23% on most goods. Cash back is the simplest and most widely used VAT refund service that issues cash refunds on departure for a handling fee. Ask for cash back form when you make your purchase.